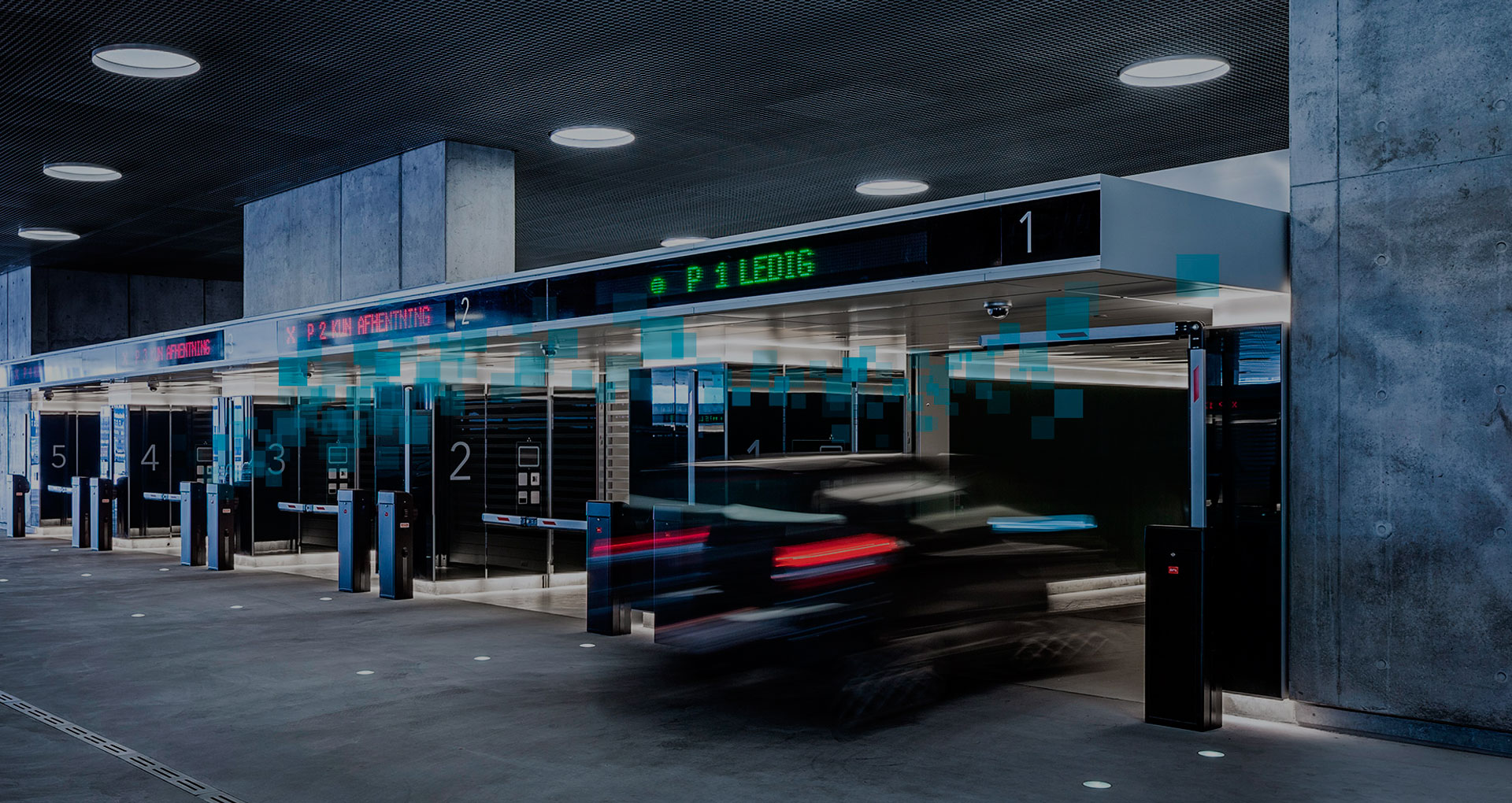 PARKING MANAGEMENT SOLUTION
Parking Management systems
If you are interested in an intelligent and cost effective Car parking management system that would ease the vehicle parking management and improve convenience in managing vehicle parking slots and parking buildings at malls, hospitals, parks, public areas, hotels and so on. We, at Adax Qatar are one of the leading supplier, installer and integrator of world class parking management solutions in Qatar. Our solution ease the process of managing vehicle parking facilities and parking slots with high end processing technology. Parking solutions we offered in Qatar has been highly appreciated by many of our prestigious clients, our company always approaches each parking project as its own customized requirement providing cutting edge parking management solutions.
Our parking solutions are always at the highest level of modern parking technologies available in the market . We have partnered with companies and vendors like HUB Parking solutions, FAAC and BFT, these Italian Parking solution providers are among the leading manufacturers of parking management machines and equipment's like automatic paying stations, pay on foot machines, automatic parking ticket dispensers, parking ticketing systems, parking slot reserving solutions , parking exit ticket reading Machine, Parking Guidance Systems (PGS) or vacant parking finding solution "Find my Car" Solutions and systems. Their products have accomplished many prestigious parking management projects, being a front runner in parking solutions we have partnered with suppliers and vendors who are capable of quality products delivered to projects of all scales and sizes in creating an efficient solution in Qatar and other countries in the middle east.
Our smart parking management systems work with a wide variety of applications in creating a tailor made solution for every individual client, helping to reduce cost, reduced line up/ queueing for parking slots, reduce the waste of time, the congestions created with an inefficient flow of traffic can be avoided. Our parking solutions are highly successful as we are able to integrate technology with our proven strategies for efficiently management of parking traffic.
How Adax became a professional Parking Solutions provider in Qatar.

We at, Adax provide parking solutions with some of the most advanced technology, the solutions are able to create a wide variety of benefits. Our solutions have been able to reduce the flow of traffic with an efficient and convenient system at all levels of the parking facility from the entry to exit we have used mechanism that help to

Continue Reading
Find Your Car Technology

A technology designed to locate a car in a parking space with the use of cameras and sensors. The technology is able to work using the number plate, parking entrance time and parking space number.  This technology is able to guide the quickest route to the vehicle. The technology is primarily used in large commercial facilities
TAILOR MADE PARKING MANAGEMENT SOLUTIONS

We help organizations and companies of all sizes and scale from both private and public sector in implementing a tailor made parking solution that is second to none. Tracking the car park at all times with system integration with surveillance and access control devices along with other facilities the clients requires helps the organizations have a quality solution. Every client requirement varies in need and we at Adax evaluate the client's needs and provide the best proposed solution for an efficient parking system

Read More
Key Components and Features of Parking Management System
Automated Access control system
Smart access control devices can be integrated to the parking management solution to help create an automated System
Read more
Parking Management Software
The software regulates & monitors the parking facility requirements, designed to manage the car parking slots & provide useful reports/information to the management
Read more
Statistical Reporting software
customize report generation can be configured to the system to maximize the efficiency of the solution with Perfectly calculated figures
Parking Guidance Systems (PGS)
A system created to guide drivers to the closest available parking space. Real time information is used to improve and increase the effectiveness of the system
Parking reserving barriers
Type of barriers installed with the purpose of restricting and regulating the access of vehicles and access control devices that help in reserving parking slots
Security Analysis
environment and facility of installation are to be assessed and evaluated to understand the security requirement before installation
Read more
Automated Ticketing systems
The Ticketing System will be programed to the clients parking policies and integrated with the ticketing dispenser machines and Payment systems.
Real time Vehicle counting
Real time information of all vehicles in parking areas can be displayed and this information can be used to allocated parking slots efficiently
Video Surveillance system
CCTV can be integrated with parking management system in creating a secured parking space to help create a safer environment
Automatic Number Plate Recognition Readers (ANPR)
The ANPR system enables monitoring of every car entering & exiting the premises, monitoring the complete activity of the parking area.
Parking Ticket Dispensers and Readers
The entry to the parking area holds a ticketing dispenser which releases ticket with a push button or sensor technology and this ticket will show details of time, point of entry and other relevant details to the user. The reader however, is installed at the exit point which will recognize the ticket as paid or unpaid, scanning the ticket our readers will initiate the adequate signals to the arm barrier or other forms of access control devices at the exit point to authorize the exit of the user. One of our hi end solutions we provide with our Parking Ticket dispensers and readers is the integration of an ANPR (automated Number Plate Recognition reader) which works in hand with the machines in capturing details of both exit and entry of the vehicles and creating a stronger parking management solution with a centralized control and monitoring process.
We at Adax are working with companies and large organizations in creating a parking solution using smart technology with time spent on research and development of the best parking mechanism in the market. The advancement in the parking management systems enables us to create a state of the art solutions with hi tech solutions with an ease and smoothen parking operations.
Our efficient Parking Guidance system or "find parking Space" system for a modern parking environment.
The availability of the parking slots or parking spaces is presented to the user via parking way finder solution which is also known as the Parking Guidance System (PGI). With the information retrieved by our smart and intelligent solutions integrated with parking sensors, parking LED Lights, LED display Boards, Way Finder lighting Boards and other components in creating a real time based solution with a wide variety of technology integrated in enhancing the user experience. Our systems are smart and capable to intelligently guidie the users to the vacant parking space by display boards and signage in creating an efficient system resulting in saving valuable time and resources. The reduction in search time helps keep congestion under control. Reduce the level of traffic in searching parking slots and a minimal fuel consumption adds value to an efficient parking management solution.
Finding parking slots in a large congested parking slot can be a hassle and our vehicle parking guidance system ensures a simple guidance technique that results in saving countless time of users as it is a real time based guiding system. Technology using Ultrasonic waves helps in providing a visual indication with LED displays guiding the driver to the available vacant parking space. The Ultrasonic sensor installed at each space information on real-time vacancy and occupancy and shows the driver by changing colour of individual LED light of parking space . A green LED light signifies that the space is vacant while a red light indicates that the space is filled or already occupied. same time, real time information are updated LED screens and direction LED arrows guiding to each parking sections. We have partnered with world class vendors and suppliers of parking guidance solution with the likes of AKE parking guidance solution manufactures, which is a prominent player and highly technologically advanced company.
Innovative Camera Parking Guidance System?With our partnership with AKE Camera Parking slot Guidance System, we provide an innovative and comprehensive solution for modern car parking facility, which helps to provide Parking Guidance solution namely known as, find you car solution. This is a solution provided with number plate recognition to each parking lots. Camera installed at each parking space or lot acts as a sensor providing real-time license plates and occupancy for up to 6 parking spaces., AKE camera sensor can work standalone and define space status independently. Drivers get parking information from lighted indicator and information signage, and track the parked vehicle location on nearby "Find Your Car" query kiosk or touch panel kept in inside of the malls.
AKE smart parking adopting the advanced video front-end identification technology, geomagnetic technology, AKE leads the intelligent parking management, and promotes the intelligent technology to a new level. In the future, AKE will continue to provide comprehensive parking management services for customers, and make the best use of all parking data to bring about green, reliable, interactive and high-efficiency for parking operators.
What is Find your Car technology?It is a smart system to help drivers to find their cars within the shortest time. By plate number, parking entrance time or parking space number, car owners can check the car location easily and it will show the best route to your car. Meanwhile cars without license plate can also be monitored. Such find you car solution integrated with parking guidance system are mainly used in shopping malls and commercial facilities.
What ADAX Qatar can Provide as a Solution for Parking Guidance System in the Market?If you Are looking for a parking guidance system which can increase your efficiency and help reduce you traffic congestion and do you want to implement a proper parking guidance system for tracking of the daily traffic to your parking lots?, adax is the solution for such requirements We help companies and organizations Across Qatar to implement a proper system for managing their parking areas, we analyse your current situation and we propose an appropriate management solution. With our offices located in Qatar and UAE, our services are spread across the middle east. We assist our clients for managing an efficient and convenient parking guidance solution. .
Automated Parking Ticketing and Paying Systems

Payments for car parks are done with ease of using our Automatic Parking Ticket payment stations with features such as pay-on-foot machines, credit card payment features, smart card payment options and cash payment

Read More
Parking Management Devices
We are committed in providing clients with a world class Parking Management solution with around the clock support in Qatar. In short We are a well-known supplier and installer of full range of car parking equipment specifically designed for your requirements including Pay and Display for on-street parking and fully computerized Car Parking Solutions for the larger purpose-built car park. This includes car park entry stations, exit/payment stations, cashier terminals and fully integrated management and communication systems.

Samsung Smart Home Solution The development in smart home cadets had seen several companies completing in the industry. home security are now smarter and accessible than they have ever been....

IP Based PA System Improves Audio Solutions IP Systems is integrated with all of the new technology in the security industry, the Public addressing (PA) systems and intercom systems are...

A SMARTER VIDEO MANAGEMENT SYSTEM TECHNOLOGY FOR LARGE SCALE OPERATIONS. Video management software  (VMS) is the brain of a video surveillance solutions and a  smart VMS can create an...
SEE ALL
Address: Aziziya Commercial Complex, Al-Aziziya, Doha, Qatar
+974 4468 5049
+974 6624 4699