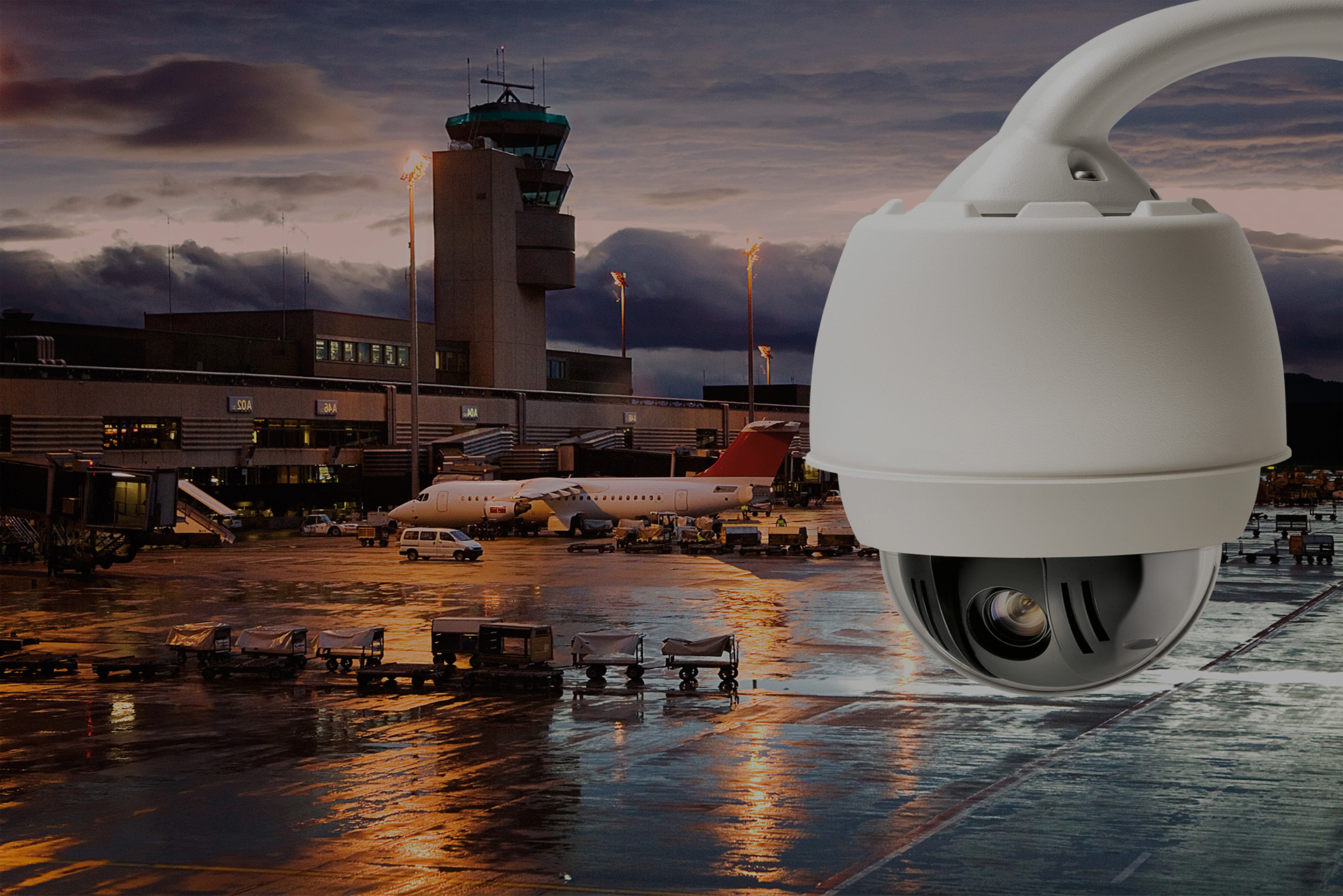 IP CCTV VIDEO SURVEILLANCE
IP CCTV Security System Provider in Qatar
Are you looking for a professional IP CCTV security system With IP cameras as a part of your security solution?
We Adax security systems can help you with implementation of best IP CCTV security system in Qatar helping you to monitor your premise using security camera solution We are one of the leading CCTV supplier in Qatar included in the list of MOI SSD approved CCTV companies in Qatar. Being well known to be a professional company among the security system companies in Qatar , Our systems related to security solutions have been implemented in many critical areas of Qatar.
Please click here to contact us to get a quote for your CCTV requirement
As a well placed IP CCTV contractor known to be leader in the the list of CCTV companies in Qatar, We are pioneers as an installer of world class IP CCTV system with outstanding technical support. We can give you both sales and pre sales support as a reliable supplier of IP CCTV camera video surveillance system installation and integration in the state of Qatar
Please click here to contact us to know more
Our Specialties in terms of IP CCTV Security System:
Extensive Experience in Designing a Proper IP CCTV Security System
Consultancy Service for CCTV installations
Professional installation of the CCTV system
24/7 Technical Support
Working with Global Vendors
Certified Engineers
We are among the Leading MOI Approved CCTV companies in Qatar
As a part of continuous improvement of security measures in the state of Qatar , security system department of ministry of interior of state of Qatar has come up with specific rules and regulation for CCTV installation .This regulations are focused to improve the security and safety level of the country. According to these set of regulations MOI has declared many business premises to have mandatory CCTV security system.
As we have mentioned above , Being a professional security system company in Qatar, We are expert to give best advice and provide to meet the MOI CCTV specifications issued by security systems department for IP CCTV security surveillance requirement. The system will be installed as per SSD department of ministry of interior ( MOI) Qatar regulations . Our professional can design IP based CCTV systems which can get approved by SSD department of MOI of the state of Qatar. In addition to one of the leading MOI Approved CCTV companies in Qatar, working with large scale companies in Qatar ,We are also well known as CCTV surveyor company who can design a proper CCTV solution.
Please Contact us to know more about MOI regulation requirement and MOI IP CCTV specification
How a professional IP CCTV system works?
An IP CCTV system comprises of mainly a security camera ,recording devices , managing software , networking components.
CCTV camera monitor and captures videos from your premises at all the time. As there are a lot of intelligent technologies available in the market , which will enable to provide detailed video footage using very high resolution mega pixel cameras.
Recording devices with the help of video management software record each video footage captured with the CCTV camera. Video storage devices record the footages according to the parameters defined in the VMS software.
Networking components act as data transfer connectivity pathways.
How we are distinct in providing world class security system in Qatar?
We are pioneered as an IP CCTV surveillance Camera System integrator, installer, supplier in the state of Qatar for advanced level of Security Camera Projects. Our skilled, trained and certified engineers are able to develop creative and smart IP CCTV solutions to every client in a tailor made solution that best fits the client demands. Our team of professionals have installed very high tech surveillance in some of the highest security zones in the state of Qatar with 100% success rate, working with partnered vendors and companies in creating customized IP CCTV solutions with very sophisticated devices and systems in creating a perfect user experience with international standard security levels. We are one of the first installer company who got in to the list of MOI approved IP CCTV contractor and surveyor company made by SSD department of MOI Qatar.
We make solutions which are reliable, efficient and makes your buildings, malls, offices, companies a highly secured and safe place with a completely automated IP camera monitoring surveillance system.
Our professional CCTV surveyor engineers are able to survey for the CCTV systems and analyse the case of every client and with a clear understanding of the problems faced by the current system in place, with a complete understanding of the client's security monitoring camera requirements, we draws up the best solutions. These drafts are subjected to various security threats, entry and exit of personals, the surveillance security camera needs of every client and other factors affecting level of security for the organizations.
SPECIALIZED ANNUAL MAINTENANCE CONTRACT FOR CCTV SURVEILLANCE CAMERA SYSTEM
We at Adax Qatar provide specific AMC, annual maintance contract for the CCTV System installed. This contracts help the clients to be in line with MOI approvals and maintain a high quality Surveillance solutions with utmost care. Our around the clock support service, periodic maintenance has its own team of engineers who are trusted to deliver a support with "no down time" to all the clients covered by our AMC agreement.
Adax as a Leader Among the List of CCTV companies in Qatar
We have strong partnerships with many world class vendors for IP CCTV products. Such strong relations makes us to come with latest innovative technologies from the globe. Thus making us as leader in the market and one of the top name among the list of CCTV companies in Qatar.
MODERN DEVELOPMENT OF SURVEILLANCE & INTELLIGENT CCTV SOLUTIONS
The role played by surveillance camera in recent past has been immense with the rise in global threats, some governments in many countries have made CCTV mandatory at the working premises. The companies not only require surveillance to safeguard their assets but use it as evidence that can be presented at courts of law. This has pushed the limits of the technology involved in the design and techniques of video surveillance.
System Integration with other system
Our IP CCTV surveillance can be integrated with other systems in creating a strong, unique and centralized CCTV solution. Surveillance systems are often integrated with access control systems that can be designed and installed in a technique that it works on its own. IP based CCTV system integration helps in a centralized system that could be both controlled and monitored from various locations in a single premises or to connect many locations across the country that are in remote locations. The monitoring of premises in a variety of locations can be setup at the head office with a greater control of operations
HOW RECENT ADVANCEMENT IN TECHNOLOGY CHANGED CCTV SURVEILLANCE SYSTEM?
CCTV was primarily an analogue signal based system, a system that faced a lot of limitation in meeting the modern security requirements and ISO Standards. The Analog based CCTV system is a "one-way" communication system that transmits signals as voltage signals. Some of the limitation are, Low picture quality, limitation to integrate with other systems, non-flexibility in using the current networks and requires a complex cablings and infrastructure. On the other hand, IP CCTV system uses digital packet data transmission of videos, CCTV system has become more advanced in recent past and it had increased its popularity in the security surveillance market. IP CCTV system enabled people to use current and same network which they used for other systems. Most advanced integration with other
system with the likes of access control, alarm system, building management systems and so on, with the introduction of video management software(VMS) in the surveillance security industry, it has helped to get a lot of analytics features in CCTV security system. Using high mega pixel cameras in CCTV system made forensic investigation much easier and advanced. Market witnessed production of many high resolution cameras which use low bandwidth. When VMS companies started working with advanced video compression algorithms like H.264 and H.265, High resolution Video security cameras have become feasible for the security industry. These things reduced cost of network infrastructure and the cost of storage space, thereby ensuring that everyone can own an advanced and useful system. Although currently majority of the market share is analogue CCTV system, IP based network CCTV systems are expected to take over in the near future.
Find out how Our approach to MOI SSD regulation can help you to become an MOI approved CCTV certified Company in Qatar

The ministry of Interior (MOI) , Qatar has setup requirements that are to be met by these organizations as a standard requirement of operations of CCTV Video Surveillance within the country. Security system department (SSD) of ministry of interior (MOI) in the state of Qatar has rules and regulation to be abided by surveillance integrators, Adax has been one of the first companies to be listed and approved for this license from the (MOI) ministry of interior for the installation of IP CCTV camera system in Qatar.

Read More
COMPONENTS OF IP BASED CCTV SYSTEM
Camera Solution Monitoring Tools
Comprises of Client PC or workstation with VMS client software, authorized persons are able to investigate the recorded CCTV footages.
Network connectivity devices
Devices to build the Data Networking Communication infrastructure
Read more
UPS
Backup for a power failure, to avoid system shutdown.
Time Lapse Construction Site Monitoring Camera

The time lapse site monitoring surveillance solutions that captures progress snap shot of the construction sites has become a much welcomed technology to the industry and with the recent development in surveillance and security requirements requested by the government officials it is mandatory to have systems which enable secured monitoring of the premises at all times.
Do you want a timely solution to update on the conditions of your site and snapshots of your construction site?

Working with world class vendors Adax has provided reliable surveillance monitoring solutions for construction sites across Qatar. These solutions are often accompanied within a package of solar panels, CCTV Camera, Wireless Access points, mounting Poles and GPRS network connectivity Devices for Data transfer.
Security monitoring cameras are available subjected to client requirements, like wide angled cameras where we need to select wide sensors, Varifocal CCTV cameras enable special focusing to an object, Low light sensitivity Security cameras can monitor in extreme low light. Infra-red beam light cameras, Vandal resistant and weather proof security cameras etc. Adax is considered a market leader as a  reliable integrator, supplier and installer of IP CCTV Solutions in Qatar, UAE . The variety of brands we work with and the complex solution we have provided to our clients have made us a reliable supplier and solution provider. Having worked with some of the largest clients with the highest industrial standards ,Our set of highly skilled professionals will be able to provide you with turnkey solutions installed with high standards in the highly secured areas in the country.

Samsung Smart Home Solution The development in smart home cadets had seen several companies completing in the industry. home security are now smarter and accessible than they have ever been....

IP Based PA System Improves Audio Solutions IP Systems is integrated with all of the new technology in the security industry, the Public addressing (PA) systems and intercom systems are...

A SMARTER VIDEO MANAGEMENT SYSTEM TECHNOLOGY FOR LARGE SCALE OPERATIONS. Video management software  (VMS) is the brain of a video surveillance solutions and a  smart VMS can create an...
SEE ALL
Address: Aziziya Commercial Complex, Al-Aziziya, Doha, Qatar
+974 4468 5049
+974 6624 4699