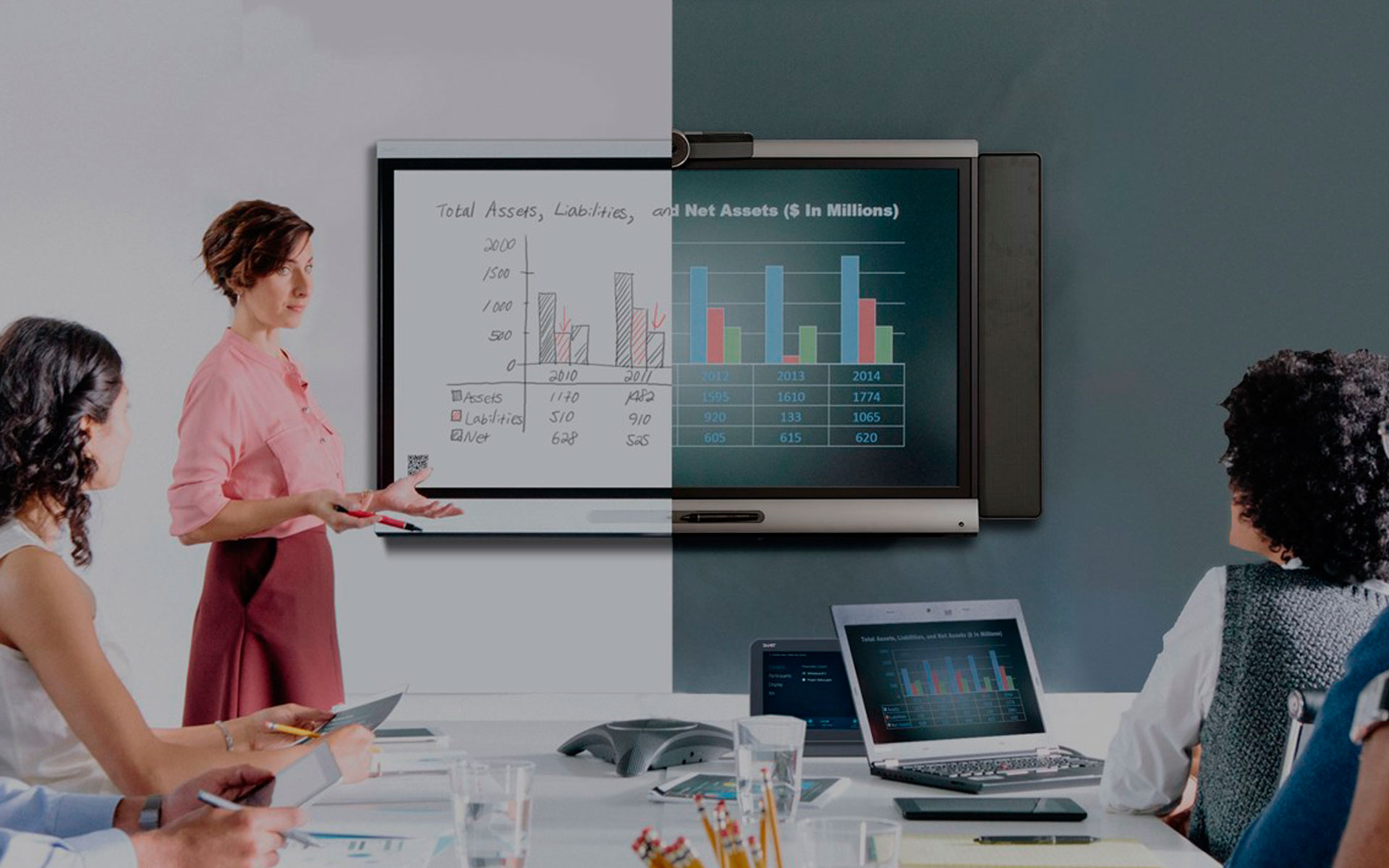 INTERACTIVE SMART DISPLAY & BOARD
We deliver, install and support a wide variety of interactive smart displays, smart white boards, interactive touch LCD screens and displays for various market segments in the state of Qatar. Starting from school as a part of smart class room solution, Interactive smart LCD screens as a part of business meeting room solutions.
Interactive boards are able to transform a working environment into a collaborative and interactive session of work that is able to motivate employees thereby improving their performance at work. Adax is able to provide a wide range of interactive smart boards and smart display screens with some of the world-renowned vendors who work with the best available technology that produces the highest quality product. The level of effective communication is utmost important to any organization for a smoother and faster operation in the present business context which applies to time is money. The solutions we provide cater to a wide market across middle east covering a large area to deliver quality solutions to our clients.
FIND OUT HOW OUR INTERATIVE SMART BOARD ADDS VALUE TO YOUR BUSINESS !

Interactive smart Boards and touch screen are able to collaborate and communicate using interactive technology that uses touch sensitive screens for places of business meetings, conferences, office space or even schools as in the case of classrooms or halls which acquire a larger gathering. They are suitable for presentations in communicating with colleagues over the internet. Hardware of smart boards are integrated with interactive software solutions creating a unique way of presenting information. The age of technology is presently moving to touch screens and interactive technology forming a new market for business with powerful and creative communication similar to the technology used in smart phones, interaction is much easier.
Uses Of interactive technology solutions for various market segments:

An ideal situation which requires such a solution that best fits is in the case of an education system that could benefit with prompt and easy interaction that develops knowledge and provides a lasting experience for the end user. Our Smart board solutions for schools and colleges facilitate class room sessions interactive and active learning. They help teachers focus attention and guide student's process as well as capture students' interest and engage their curiosity. Students can use the products to collaborate with each other, investigate new ideas and create projects that demonstrate their learning. Interactive Smart boards accelerate classroom learning with their ability to provide a hands-on, engaging experience that assists in maximizing subject retention.
Uses Of interactive technology solutions for various market segments:

Smart boards include software packages that help to improve creative interaction. Smart board uses contactless technology enabling the business to use smart boards for greater interaction for project management, reviews, planning budgets thereby providing limitless prospects to business and other organizations to have effective communication. We offer solutions which are highly collaborative, interactive without any limitation. Our solutions are offered with our alliances with best vendors in the market with the likes of Hitachi, Intech, your teams will be able to share ideas and solve issues. And best of all, you'll give people the ability to collaborate wherever, whenever and however they need to. We have made many satisfied customers Across Qatar & UAE by helping them with innovative Smart board and interactive Touch solutions to their business requirements.
Different types of Smart boards commonly used:
Infrared Technology (IR Touch)
The infrared interactive smartboards are whiteboards that captures interferences at the surface with infrared lights. The interaction method can differ and when any area on the board is pressed, the board is able to trigger the location of the touch and hence creating a connection between the board and the device it is connected to. The board can be used for a variety of applications as classroom education, corporate boardrooms, training or activity rooms for organizations, professional sports coaching facilities, and broadcasting studios.
Capacitive Technology
This technology uses the electrical capacitance of the human body to create an interactive platform that enables the device to detect the desired information the user touches. This technology allows light touches giving the possibility of using finger and can often act as a large touch screen similar to our phones. However, this technology cannot be used with a mechanical stylus or a glove hand eliminating a variety of other options of touch.
Electromagnetic Technology
The interactive technology relies on the array of wires embedded behind the solid board surface that interacts with a coil in the stylus tip that is able to get the precise location of the determined touch. The Pen based interactive white boards acts as a mouse-over device that is able to alter the electrical signals produced by the board. For instance, when close to the surface of the board, the mouse pointer will be sensed and when it is pressed against the board in one way, the board is able to activate a switch in the pen that signals a mouse click to the computer. When it is pressed in another way, contact with the board signals a click of the right mouse-button. Similar to the version of a graphics tablet used by professional digital artists and designers, an electromagnetic Interactive White Board (IWB) can emulate mouse actions accurately, it will not malfunction if a user leans on the board, and can it handle multiple inputs.
Basic Features of our Interactive Smart Display
Full HD interactive LED display solution
The 10-point touch-enabled display
Intel Core/ Dual Core processor
Pre-installed convenient annotation software
These are some of the basic features which Adax has on its interactive display solutions and these solutions can be customized to suit the client with regard to:
- Size
- Brand
- Purpose/ usage
- Budget

If you are looking for smart technology making your business, schools smart with the use of interactive touch boards  and screens , We are reliable suppliers and solution provider for such smart solutions in the state of Qatar
Sharp is currently one of the leading Display Manufacturers in the world with a complete...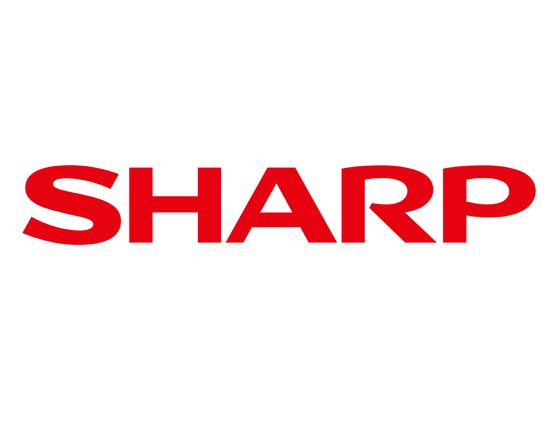 Hitachi is one of the leading manufacturers of digital media, making it highly competitive across...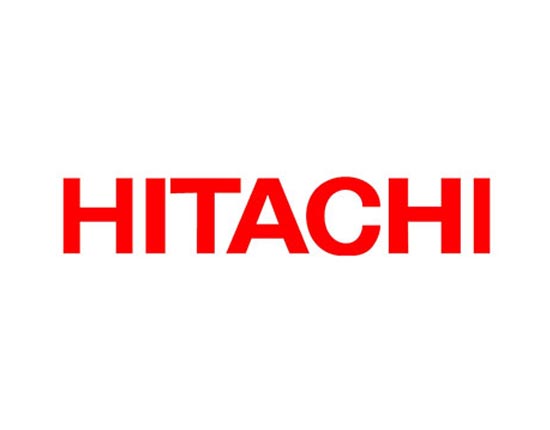 Samsung Smart Home Solution The development in smart home cadets had seen several companies completing in the industry. home security are now smarter and accessible than they have ever been....

IP Based PA System Improves Audio Solutions IP Systems is integrated with all of the new technology in the security industry, the Public addressing (PA) systems and intercom systems are...

A SMARTER VIDEO MANAGEMENT SYSTEM TECHNOLOGY FOR LARGE SCALE OPERATIONS. Video management software  (VMS) is the brain of a video surveillance solutions and a  smart VMS can create an...
SEE ALL
Address: Aziziya Commercial Complex, Al-Aziziya, Doha, Qatar
+974 4468 5049
+974 6624 4699