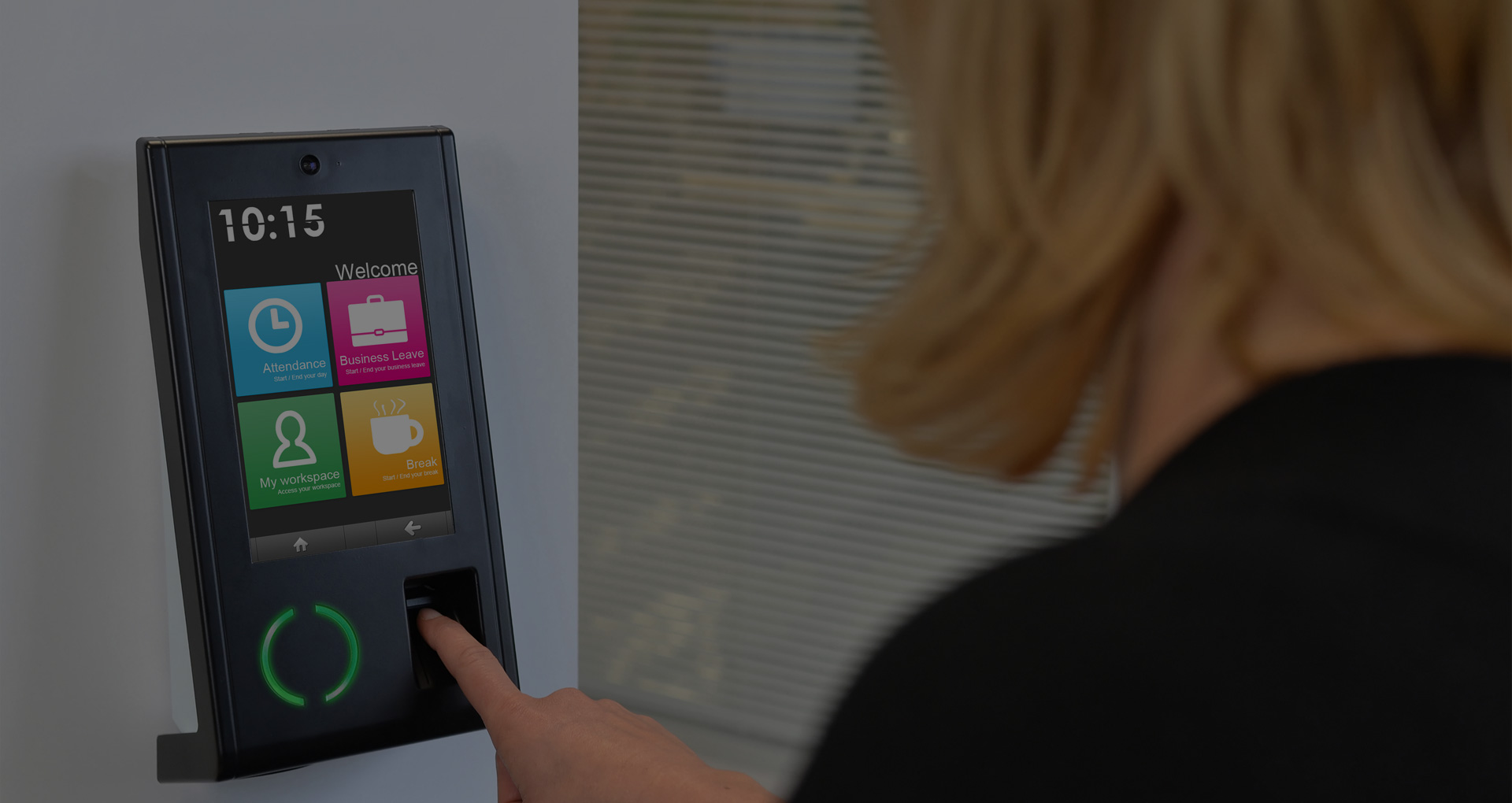 Employee Time Attendance System Provider in Qatar
Are you a manager of a company looking for a time attendance system for your office? Modern offices use smart technology for time attendance solution for managing the workforce timing.
As, we are one of the leading supplier for such staff time attendance system in Qatar, We can support you with most modern smart attendance system and software with high level technical support.
We Provide Biometric solution with fingerprint attendance machine, facial detection attendance solution, Smart card time punching system and Palm vein machine. The machines which use biometric credentials to punch the attendance are known as biometric attendance system.
Contact us to contact us to get a Quote for your smart attendance solution
As Our company, Adax Security and business system with extensive experience as a supplier of electronic time clocking machine for the companies in Qatar, Our efficient solution for automatic attendance marking system has helped many organizations across the Qatar. We ensure all the modern features and high quality with our products and solutions.
Also, our solution keep a detailed record of attendance of reports, so as to help you to monitor, tracking of total monthly attendance, productive working hours of your employees.
BENEFITS OF IMPLEMENTING OUR TIME ATTENDNACE SYSTEM
Centralized Time-Attendance Management of Multiple Locations
Time-Attendance System for Real-time Monitoring
Cloud based Attendance System
Web based attendance management software
Mobile based attendance marking
User-wise Attendance Marking and Processing
Manage Multiple Shifts and Overnight Shift Effectively
Instant Notifications by mail or SMS on Exceptions
Live Attendance Tracking for Immediate Correction
Schedule Reports for Convenience
Generate Customized Reports for Next Action
Accurate and Timely Salary Data for Payroll
Biometric Solution For Electronic Attendance System
Compared to traditional way of punching attendance with smart cards, time card sheets, modern offices started using biometric solutions to make the system false proof and to avoid any buddy punching .
So Modern time clocking device are mostly are in to Biometric identifications because they are unique for each individual. It is widely accepted in the modern attendance marking solutions.
Biometric attendance machines come as fingerprint scanning machine, facial detection device , palm vein readers, iris retina scanners
Please click here for more details on our products
Fingerprint Attendance Machine
Fingerprint attendance machine use fingerprint of each individual for marking the attendance. . Fingerprint of each employee is scanned and stored in the system.
Facial Detection Machine For Attendance Time Punching
This is another way of biometric identification where shape of a face is used to identify a person so as to mark the attendance. Face recognition reader stores the shape of the face and identifies the person when he punches.
The electronic time clocking device, attendance machine, we supply comes with biometric readers, finger print attendance machine, smart card punching device and face recognition system.
Palm Vein Reader for Attendance system
Palm vein reading machine uses veins of the palm to identify the individual. Once the palm is shown to the device, device scan the palm vein and identifies the person to record the attendance.
Smart Card Time Punching System for Attendance Marking
RFID smart card punching machine are some of the other examples of time punching machine. This is olden method of marking the attendance with smart cards. There is high chance of buddy punching in this method.
Choosing a Right machine in a Time Attendance Solution
As it is very important to identify a person in a fully automated electronic attendance system, selection of devices are so critical.In addition, you can choose devices according to the requirement and situation. If it is a construction site, we will have to use ruggedized highly sensitive biometric fingerprint reader, if it is an office, we can use a face detection machine. Palm vein devices are advised where ever there is an hygiene concern. Traditional time sheet clocking machines are being wiped out from modern smart time punching methods. Introduction of modern smart phone based attendance marking applications enable us to mark attendance from mobile phone itself.
Please Contact us for more details on our products.
Software Plays Major Role in Any Modern Time Clocking System
An attendance device without a proper management software is something like a vehicle without an engine. Software is the brain of any time clocking system, enhancing the system to provide and generate a complete detailed report of the daily attendance time card sheets, planning shifts, holidays and to calculate overtimes.
As we maintain our strong partnership with Matrix Comsec, India PVT LTD, we provide highly comprehensive attendance management solution which can meet the requirement of any client. All the attendance reports are being generated from this management software. Attendance system Software we provide is web based and can be cloud based as well. Web based and cloud based management software enables the company to manage the staff attendance centrally from centralized head office. What ever number of branches, muti location sites, remote sites, you have the central management software which can control the entire devices in the network from a single point.
How Our Solution Add to Value For a Centralized Attendance System in Qatar?
As we have mentioned above, We add values to customers in many ways. The centralized attendance system we provide are up to the market bench mark which is backed by our outstanding technical support.
The Solution of attendance system is a combination of both hardware and software. Time clocking hardware is selected depending on the situation and requirement. We do support multi credential hardware such as, biometric fingerprint attendance readers, palm vein machines, face detection devices for attendance marking, swipe card attendance devices, RFID smart card devices etc. As We give our advise and consultancy depending on the specific need of a client. We also do have devices which will support GPRS mobile sim card based data transfer machines, wireless LAN based machines ( WIFI) which are required for some special sites where there is no internet connectivity such as remote construction sites. Attendance data can be transferred via GPRS data transfer to update to central location in real time while punching the attendance.
Attendance management solution with above electronic attendance clocking device and software are very comprehensive and well known in the Qatar market. Software gives of thousands of various reports which are helpful in managing complex situations . Our software can be integrated with other software such as HRM s software, Payroll software, oracle, SAP, and common accounting software like Tally. This is web based attendance management software which can add a lot a value to customers with ease of management of all the multi location branches from their head office using their IP network. Our high end feature rich time attendance management software generates a detailed various reports on total employee working hours, leave reports, absent reports, late in reports, early our reports , visitor reports, overtime reports, time shift reports, Man power allocation reports, Man power costing reports, Job costing reports and so on. This software also can generate a lot of notifications like of e-mail alerts and SMS on each attendance punch marking on such biometric attendance devices or smart card attendance reading machines.
As We make your attendance management smart enough using the most advanced smart time punching machines and comprehensive attendance management software, we also add many additional values to our customers.
How Adax Became Leader in Providing Feature Rich Attendance system in the Market?
As all above paragraphs summarizes Adax Qatar, as a professional integrator, supplier and installer of enterprises level automatic employee time attendance solutions and employee time clocking management systems in Qatar. We can help companies in managing the human resource effectively and efficiently for various complex working environment. Our employee time tracking system comes as a comprehensive package of solutions that include both attendance time recording software and attendance punch marking devices. Smart phone mobile based attendance marking modules are also popular with our customers now.
As our dynamic team can work very closely with our clients, helping our customers not only to implement a proper smart system for employee time attendance recording but also ensuring the purpose of the client is met. This is done by our professional approach of analyzing the current situation and proposing an appropriate workforce and labor time management solution tailor made to the organization requirement. We have an extensive experience in assisting major companies, corporates in Qatar. Our centralized attendance systems enables branch reporting add greater efficiency and a very organized reporting for time attendance solutions.
Some of the Other Add on that Comes with our Time Punching System
The time punching system machine, we provide supports POE connectivity, WIFI (Wireless attendance device) and with GPRS data transfer by which we can transfer attendance data through mobile SIM cards without the need for a WAN (broadband) or broad band LAN internet connectivity. We Also have attendance devices which works as mobile portable units with battery back up which are best attendance solutions for remote and construction sites. Our mobile application based employee self service portal and attendance marketing and reporting service is very much accepted in the market.
Why Do we need an efficient Employee Time Attendance Management System for any organization?

Business are growing in size with and managing a larger work force efficiently requires a standard time attendance in place to control and monitor various activities to ensure a high level of productivity in the working environment

Read More
What is a tailor made Time attendance solution?

individual business operations, polices, management styles, Employee Attendance systems and their monitoring methods differ, however attendance will need to be calculated with these other factors taken into consideration. Our solutions are designed with customized configurations that assist in helping create a tailor made time attendance solutions

Read More
How our specialized Time Attendance solution is known to be the best in Qatar and UAE Markets ?

Tailor made solutions with a centralized system designed to capture employee details and generate various reports to cater to the individual business requirement. Managing large no.of employees in construction firms and other industries involving mass workforces requires a smart Time management solutions and system which we provide.

Read More
Biometric and Smart Card Time Attendance Hardware Devices
Despite our strong software, we do provide a high quality hardware machines that supports various credentials like biometric finger print identification, smart card identification, palm vein identification and all our devices are network based.

Features of our Employee Time Attendance Software
Policies
Organizations vary in their policies and practices of activities within their organization, the aspects of business operations will be different. Our software by Matrix Centra is able to create customized policies and implemented those practices across all the devices ensuring the systems are in place with all its employees of all levels adhering to the changes.
Entry and Exit modes
Entry and exit mode can be selected from the hardware device terminals depends on the situation which eliminated the need of separate exit readers
Working Hours
The working hours can be monitored providing HR the most accurate hours worked and report generated in calculating various pin point data. Over Time Policy Statement
Overtime Policies
The OT reports can keep the management updated on the hours of work done by staff which acquire OT during working periods. Matrix Centra Cosec will help management evaluate and forecast budgeted figures which will create an efficient decision making process
Shifts and Schedule
The software is able to incorporate methodologies that is able to control the way the shifts are scheduled taking into consideration the: Break time, Grace time, Off days and Repeat days. Providing additional assistance for the management for an efficient allocation of man hours
Compensation Policy
The organizations can create policies to calculate complex calculations which defer between departments and levels of management in the compensation process of various business activities
Holiday Groups
The matrix system is able to simultaneous organize various groups of employees in different department, regions and countries within an organization. This will enable a complete control of the solution that matrix provides
Notification
The software developed can be customized to send alerts via phone, computers and other devices in notifying management of any breach of the policies with regard to time attendance that has been implemented in the system
Introduction of Modern Methods in the field of Employee Attendance Management Systems.

There was a time even after the adoption of biometric machines, companies were getting only in and out punching time from all the attendance machines. Means basic attendance or absent or late reports., But with the use of biometric devices like finger print punching devices and face detection machines companies could now avoid buddy punching of employees and things took

Continue Reading
How Technology is used in Workforce Attendance Management Systems and Human Resource Management Systems?

In the past, in and out attendance marking of labours and workers were done through manual registration with time card sheets. Manual time keeping system consumes a lot of time with calculation errors. It was then followed by time clock machines with time punching cards entering the industry. This systems was able to provided companies with a record of proper

Continue Reading
Our solutions can work for organizations of any scale,  we provide various time attendance solutions in creating a dynamic working environment with a stylish, efficient and smart Time Attendance solution in Qatar and UAE.
Matrix operates in over 50 countries providing them with breakthrough technology solutions...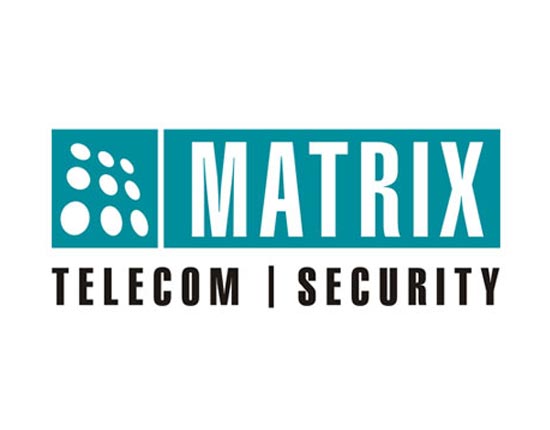 Samsung Smart Home Solution The development in smart home cadets had seen several companies completing in the industry. home security are now smarter and accessible than they have ever been....

IP Based PA System Improves Audio Solutions IP Systems is integrated with all of the new technology in the security industry, the Public addressing (PA) systems and intercom systems are...

A SMARTER VIDEO MANAGEMENT SYSTEM TECHNOLOGY FOR LARGE SCALE OPERATIONS. Video management software  (VMS) is the brain of a video surveillance solutions and a  smart VMS can create an...
SEE ALL
Address: Aziziya Commercial Complex, Al-Aziziya, Doha, Qatar
+974 4468 5049
+974 6624 4699