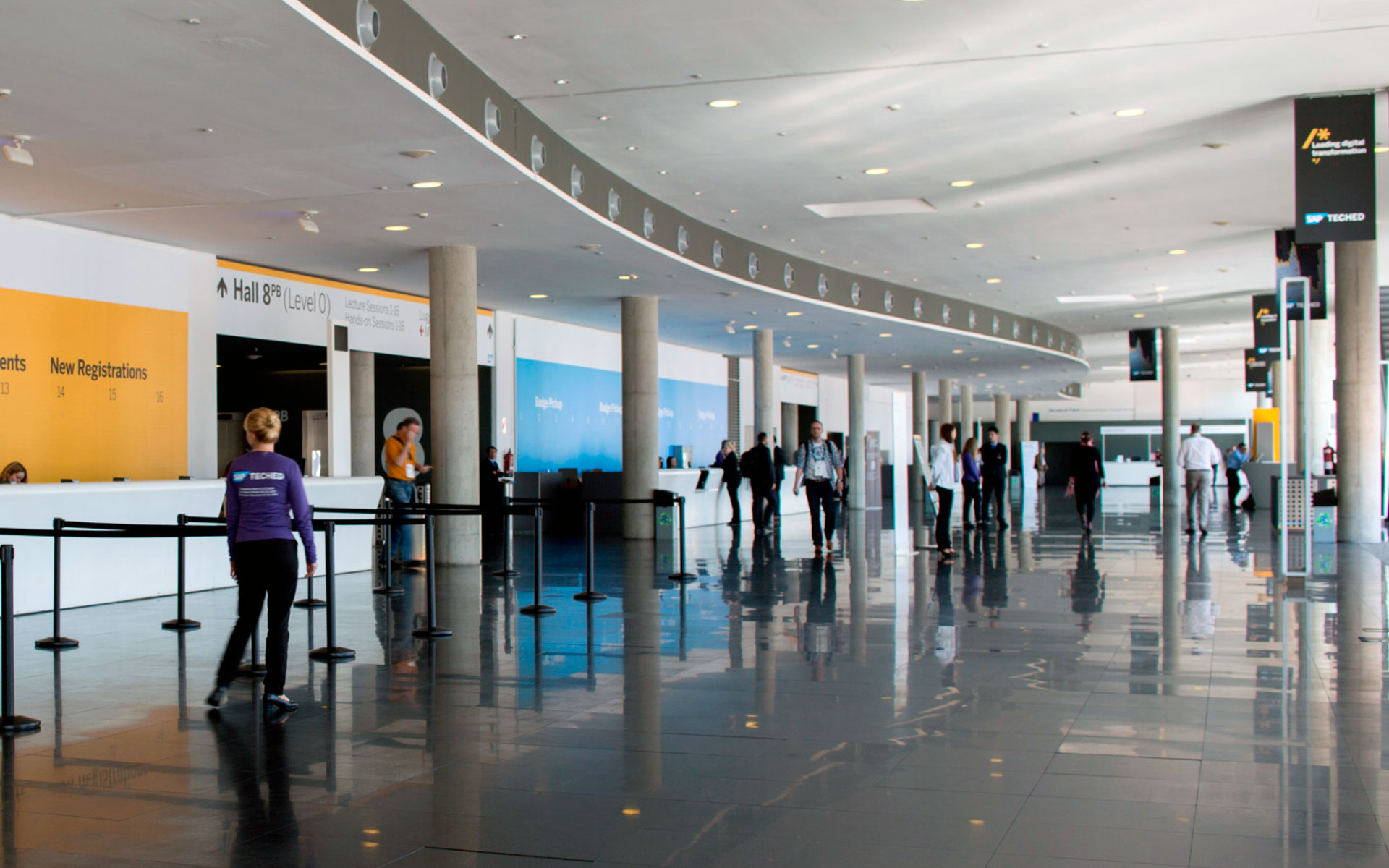 Public Addressing System for Effective Communication

Our Alliances with world class vendors of public addressing and announcement solutions, we are able to provide a perfect and cost effective PA system which is a combination of auditory and high quality sound chosen by acoustic professionals. Our professional approach towards the integration of various audio announcement systems made us a key supplier installer, and integrator of high quality PA systems in Qatar.

Read More
LARGE/COMMERCIAL PA SYSTEM 

The commercial PA system covers a much larger audience ideally for stadiums, Hotels, conference hall, or to be used as very important safety equipment's for public alerts and announcements.
SMALL PUBLIC ADDRESSING SYSTEM 

A simple system that is limited in power and capacity. It covers a small area and is ideal for schools or large closed spaces with single equipment, shops.
Public Addressing System / Music System, Integrator, Qatar
We, Adax Business systems ,are well recognized as a leading supplier of professional public address system, music system, voice evacuation PA system, in the state of Qatar
We undertake turnkey projects with design, built and commission of such high level PA system and back ground music system projects
A professional PA system, or back ground music system functions with components of speakers, amplifiers, mixers, mics, Players etc.
We provide various speaker system like ceiling speakers, box speakers, speakers with subwoofers, fire rated speakers, outdoor speakers etc.
Amplifiers and mixers we provide are up to the industrial standard
We have partnered with world class public addressing system vendors like, Bosch, Toa, atlas audio, JBL to provide, install and support a stable and high performing PA system to the companies in the state of Qatar
Please contact us : Click Here
Our Offering in Creating an Advanced PA System / Music System
Design of Music / PA system
Implementation of the System
Support and Commission of a professional music and public address system
What is the Function of a Public Addressing System:
The Purpose of PA system is to announce or convey a message to large audience. Micro phone is used as input unit in a public addressing system, which converts sound in to electrical waves. Amplifiers will amplify the waves to strengthen the signal. Speakers are the output unit which will give sound waves as output to make it audible to public. capacity of loud speakers depend on the watts it can carry
PA System as Voice Evacuation System
PA system commonly used as voice evacuation system in case of any emergency situation.During and emergency situation voice evacuation system releases recorded voice to the public to evacuate. We can integrate this evacuation system with fire alarm system. We have done many voice evacuation system projects in Qatar
Back Ground Music System
Back ground music system is commonly used in cafes, pubs, retail stores. system is a combination of speakers, music players, sub woofers and mixers with amplifiers.
Major Components of Public Addressing Solution
PA SPEAKERS
These speakers are used to send audio signals to large audiences
Read more
PA AMPLIFERS
The Public Addressing Amplifier are used to increase the audio signals in a Public Addressing Solution
Read more
SMART PA SYSTEMS
The PA system can be tailor made to suit client's requirements, configurations are flexible with an ease to add and remove functional modules
Read more
PC – LINK & WIRELESS PA SOLUTIONS
These smart PA systems care controlled with a fully digital management that is user friendly with a remote controlled interface
Read more
Types of Public Addressing Systems
Our PA Systems are tested to comply with international standards, with high quality products from the world's leading vendors of PA System installed by trained and certified professional who have success fully completed various PA project in Doha Qatar and UAE. Our client list for Public addressing and announcement   systems, voice evacuation solutions, have been varied across various industries with leading and high profile clients making our services to enhance their business with a safer and secure work place. Our solutions are quality based and works towards improving your operations. Positive client feedback of PA solutions strengthens our solutions with a complete solution with possibilities that is integrated to best suit client's needs.
Bosch is one of the most renounced technological companies in the world developed with innovation...
Samsung Smart Home Solution The development in smart home cadets had seen several companies completing in the industry. home security are now smarter and accessible than they have ever been....

IP Based PA System Improves Audio Solutions IP Systems is integrated with all of the new technology in the security industry, the Public addressing (PA) systems and intercom systems are...

A SMARTER VIDEO MANAGEMENT SYSTEM TECHNOLOGY FOR LARGE SCALE OPERATIONS. Video management software  (VMS) is the brain of a video surveillance solutions and a  smart VMS can create an...
SEE ALL
Address: Aziziya Commercial Complex, Al-Aziziya, Doha, Qatar
+974 4468 5049
+974 6624 4699