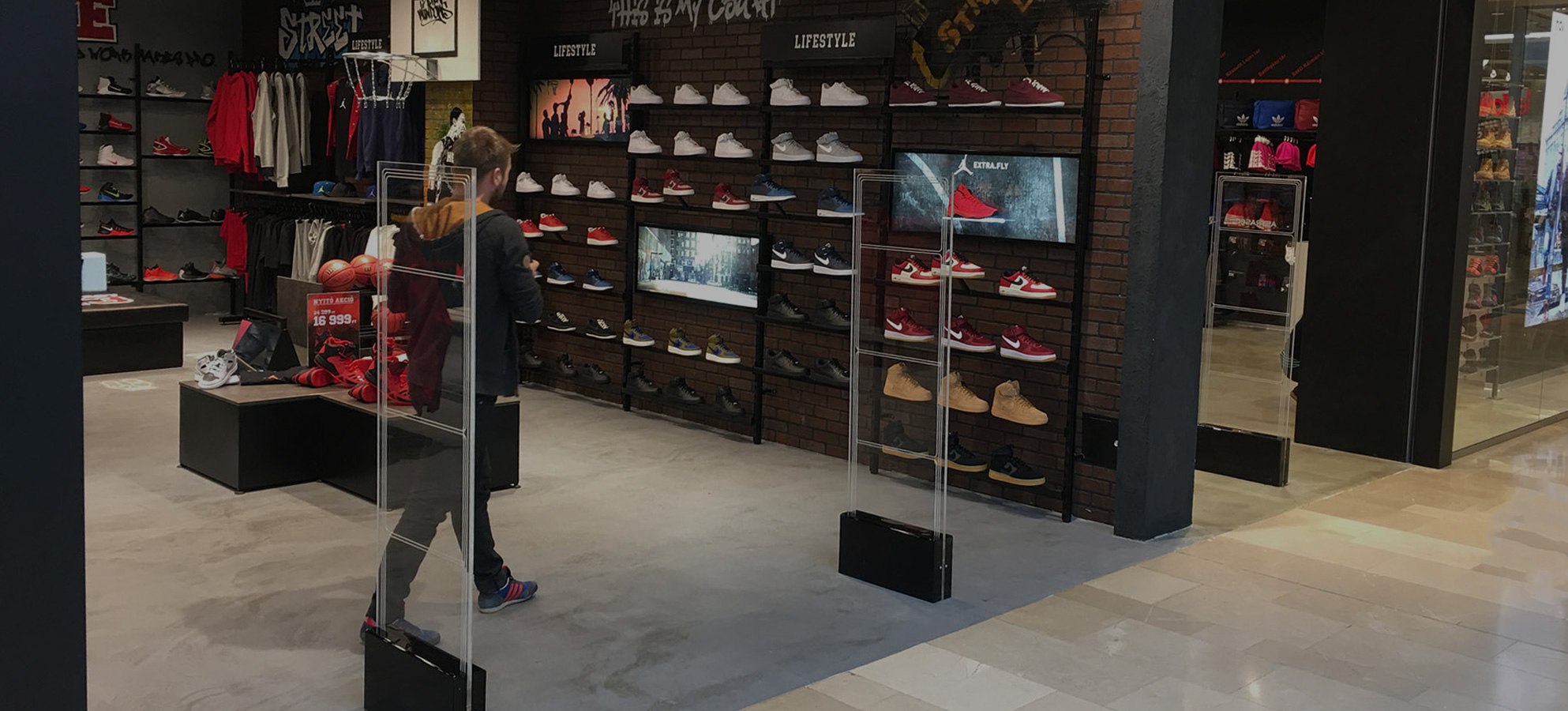 ELECTRONIC ARTICLE SURVEILLANCE
RFID based ELECTRONIC ARTICLE SURVEILLANCE (EAS system) For Your Shops
Do you want a solution for shop anti theft alarm system using RFID tags?
Or
Are you looking for an EAS which is also known as electronic article surveillance solution for your retail outlets?
We are a leading EAS system integrator in the state of Qatar Providing advanced systems and solutions for your retail shop security requirements.
Please contact us to know more about our products and service
How an EAS System works as a shop lift alarm system?
EAS system helps to prevent theft within your premises. This is a smart shop security solution with a RF or AM Antennas and RFID Tags that can detect the things or materials which are not presented at the cash counter.
If RFID tags are not detached from the materials, the antennas will detect the tags and trigger an alarm.
An RFID anti-theft alarm or shop lift alarm system assures the materials at your shops secured.
Please Click Here to know more about our EAS system products
Key Features Of Our EAS system Solution
False Proof Antennas
Supports Both RF and AM Antennas
Varieties of RFID Tags And Stickers
Reporting Software
Advanced Technical Support
Supply of the components
What We do to Provide a Shop Security solution with an Anti shop lifting system?
We are an organization established in the security solution industry in the state of Qatar for over a decade providing solutions and systems for clients with security requirements.
We have been an integrator, installer and a supplier of various RFID Based security solutions in Qatar. Electronic article surveillance is our solution for retailors and shop outlets around the country, to help strengthen their security level with a high quality anti- theft burglar alarm system.
Our skilled, trained and certified engineers are able to deploy secured and smart EAS solutions to fit every client with a stable system. We, as professionals of security systems in Qatar, have installed very high tech electronic article surveillance systems in collaboration with vendors and companies with the likes of cross check, check point and sensormatic. This has helped us create a false proof RFID EAS anti-theft /anti shop lift alarm antennas combined with RFID tag solutions with smart and stylish devices creating a perfect user experience with international standard of security levels.
Our solutions are installed across Qatar in malls, retail chains, hypermarkets, supermarkets, wholesale retailors, outlets, stop shops, shopping centers, commercial and shopping complex. The quality of our solutions can be installed in public transportation hubs and other congested areas which require an anti-theft solution. FIND OUT MORE
The security shoplifting with the use of article surveillance technology consists of three main components
Electronic Antenna
This is one of the most important components of the EAS System with a method of detecting tags via Radio frequency and all items passing between the antenna is recorded and checked automatically to ensure it is a recorded item, in the case of a stolen product the Electronic antenna will trigger a signal to the anti theft alarm system in place. Detecting stolen items is the only job of the electronic antenna which is the core activity of the EAS Solution. An antenna which make false alarms can annoy your customers when they walk through by shop exits . This is kept at the exits and entrances of shop and retails outlets.
Deactivator/ Detacher
This acts as the component which helps deactivate the RFID trigger in the product before it passes between the antenna, the deactivator or known as the detacher will remove the RFID tags available on the products. the authorized person will be responsible to in using the deactivator or detacher before the product has crossed the security exit point, failing to do so will trigger the alarm.
Electronic Tag
This RFID tags are attached to the product that will be unique to its individual pattern coded in barcodes, or Radio frequency identifications. This will then be trigger an alarm if it is not deactivated at the point of exit when passing the EAS antenna.
Significance of EAS to Qatar and its Retail Business

An anti theft system is a must with the increase in the population in Qatar, assistance of smart technology to reduce theft and strengthen security in malls, shopping centres, hyper markets and so on. The quality of the solution helps to reduce the supervisors in the facility, who are responsible in identifying possible situations of theft. The EAS system we install are capable of handling large groups of people simultaneously.

Read More
Electronic Article Surveillance Devices
Despite our strong software, we do provide a high quality hardware machines that supports various credentials like biometric finger print identification, smart card identification, palm vein identification and all our devices are network based.

Types of Electronic Article Surveillance Systems
Acousto-magnetic or Magnetostrictive
This solutions is similar to magnetic EAS anti theft solutions, however, it is made of two strips with Magnetostrictive, ferromagnetic amorphous metal and a strip of magnetically semi hard Metallic strip
Read more
Microwave
The Microwave Anti shop lifting permanent tags are made of a non-linear element (a diode) coupled to one microwave and one electrostatic antenna. In electronics a diode is a two-terminal electronic component that conducts electric current asymmetrically or unidirectional, it conducts current very easily in one direction than in the opposite direction.
Read more
Adax has implemented this security solution for a variety of applications, for high value products they can be protected with patrons, wired alarm chips an ideal substitute for the tags. Different products can use a variety of tags and labels subjected to the value and the size of a product. Deactivation/ detachment of the product are authorized by the cashier prior to the exit point that works with an alarm activation system to identify non authorized products..
Cross point has become a leading name in the field of Article Surveillance in the...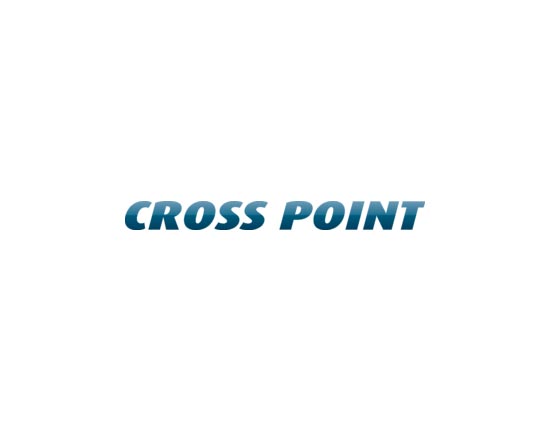 Samsung Smart Home Solution The development in smart home cadets had seen several companies completing in the industry. home security are now smarter and accessible than they have ever been....

IP Based PA System Improves Audio Solutions IP Systems is integrated with all of the new technology in the security industry, the Public addressing (PA) systems and intercom systems are...

A SMARTER VIDEO MANAGEMENT SYSTEM TECHNOLOGY FOR LARGE SCALE OPERATIONS. Video management software  (VMS) is the brain of a video surveillance solutions and a  smart VMS can create an...
SEE ALL
Address: Aziziya Commercial Complex, Al-Aziziya, Doha, Qatar
+974 4468 5049
+974 6624 4699