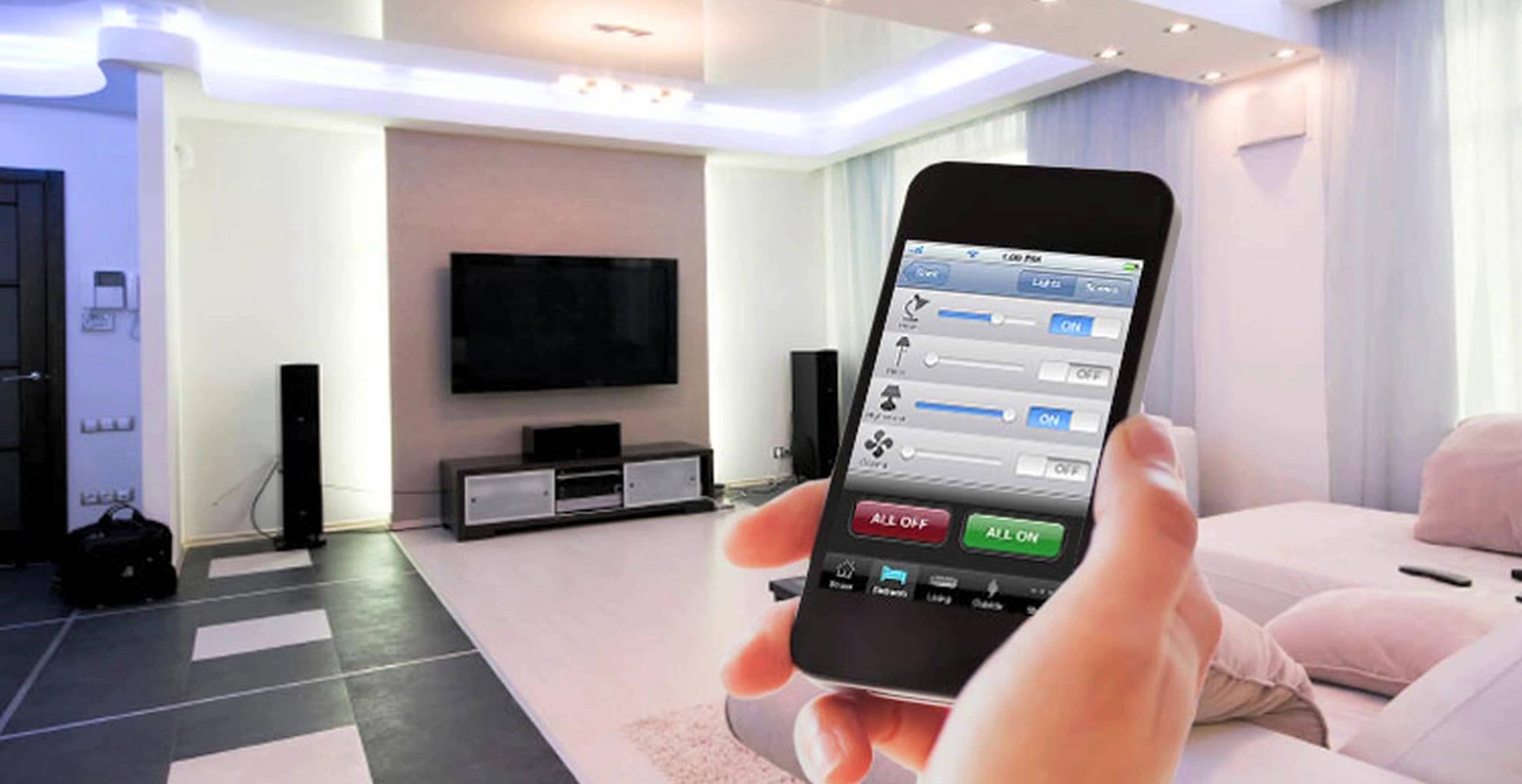 OFFICE AND HOME AUTOMATION
Office And Home Automation
Are you interested in a solution that simplifies every possible use of the devices our office to every single detail in the surrounding space within your authorized premises at your place of work, a system that can integrate all electronic devices in your meeting rooms, conference room, cabins, in and around.
Imagine an atmosphere where you can control your shades, your lighting the entire Audiovisual systems in your space that include video screen, audio systems, projectors, touch screens or any other AV system, the security surveillance, the centralized Air Condition System and various other solutions we provide by Adax such as Access Control and IP Phone systems can all be integrated into a single point of interaction that can be controlled with the touch of your finger tip.
A complete automation of your premises and your devices will be controlled with the touch of a button, Adax has partnered with automation companies to work together in helping you transforming your place of work or comfort. Our unique experience creates a refreshing environment with every device connected to a centralized platform that is controlled and monitored with ease and effortless touch. Adax is committed to the designing of system solutions for all aspects in business activities and the complete automation of board rooms or other business premises of any size in Qatar, UAE and other parts of middle east. We are involved in the use of wireless technology integration that enables automation of all devices and equipment in a specific area.
An Automated solution plays an important role in the new generation of technology giving life to a variety of devices with a simple idea of integration that enables the authorized person to control the devices while being in a single point.
Are you interested in a solution that simplifies every possible use of the devices our office to every single detail in the surrounding space within your authorized premises.
Importance of Technology in a Conference Room
Technology has become a part of our life style and its only practical to think of implementing technology in every aspect of our operation to improve productivity and thereby have a better quality in our operations. Meeting rooms and conference rooms has become the most important area of our business as it's the place that generates the best impression of our business to a visiting stakeholder its can be clients, suppliers, government officials, shareholders and others involved with the organization.
Our conference appearance and presentations pay an important role in how we present ourselves as an organization. A high-tech conference room will always catch the attention of everyone in the confined space when compared to a traditional meeting room with basic technology. The aspects of having a "WOW" factor is an impression that will assure a lasting impression. An active and creative space, well managed and well-integrated will help in assisting any organization to present itself in the utmost best manner.
A professional conference room system with a smooth integration within the systems will be able to produce an Automated solution with high quality and controlled Audiovisuals system within a secured space.
We at Adax have provided our clients with a variety of high quality solution integrations that has set the mark in the industry, our AV solutions installed at the corporate client's premises has been receiving positive responses assuring a guaranteed solution. Our list of clients has always trusted our AV solutions across their offices in and around Qatar, UAE & Middle East.
The conference systems we provide is of the highest industrial standards with ISO tested and certified at every level of installation, we have installed solutions in large magnitude with perfect solutions specifically catered to suit the individual needs of every client. Our Solutions are delivery by professionals skilled and trained to create a quality product with the intension of providing a solution top of its range. The products ensure a higher productivity and efficiency giving an edge over competitors. The standards we set are high as we cater to clients very high industrial standards within their industry.
State of the art technology used in business meetings of any size organization will only create a sense of quality in their business activity and the technology used will help to enhance the image of their products and the brand image of the organization. A well-presented product or business will create a strong and long lasting impression of the business to the personals in the conference of meeting rooms thereby helping to improve communication and the relationship.
A conference that is well integrated will help the business to stand out, work with ease and establish itself as a professionals and standard enterprise for the visiting community.
Our skilled professional is specialized in a variety of application from CCTV, Access Control, Telecom solutions, Networking and this gives us the liberty and the ability to excel in providing quality solution and an automated solution is all these skills combined in bringing the best of Adax. Our automated solutions use state of the art technology with the highest quality products in creating a symphony of devices helping us give you're the best experience of a perfect environment with the use of technology in creating an automated solution in Doha, Qatar and the UAE markets..
Major Components of Public Addressing Solution PA SPEAKERS These speakers are used to send audio signals to large audiences. Our advanced PA Speakers in DSPPA include sound projector, ceiling speaker,...

Multipoint conferencing This is a solution working parallel with multiple end point users with the use of a Multipoint Control Unit (MCU) and a result of interconnecting calls from various...

Central Control Unit All the delegate mic terminal and chairman mic terminal will be connected to the central unit to make a centralized control. it is equipped with voice recorder...
SEE ALL
Address: Aziziya Commercial Complex, Al-Aziziya, Doha, Qatar
+974 4468 5049
+974 6624 4699